2 Players Pandora Retro Box 6S Home Arcade Game Console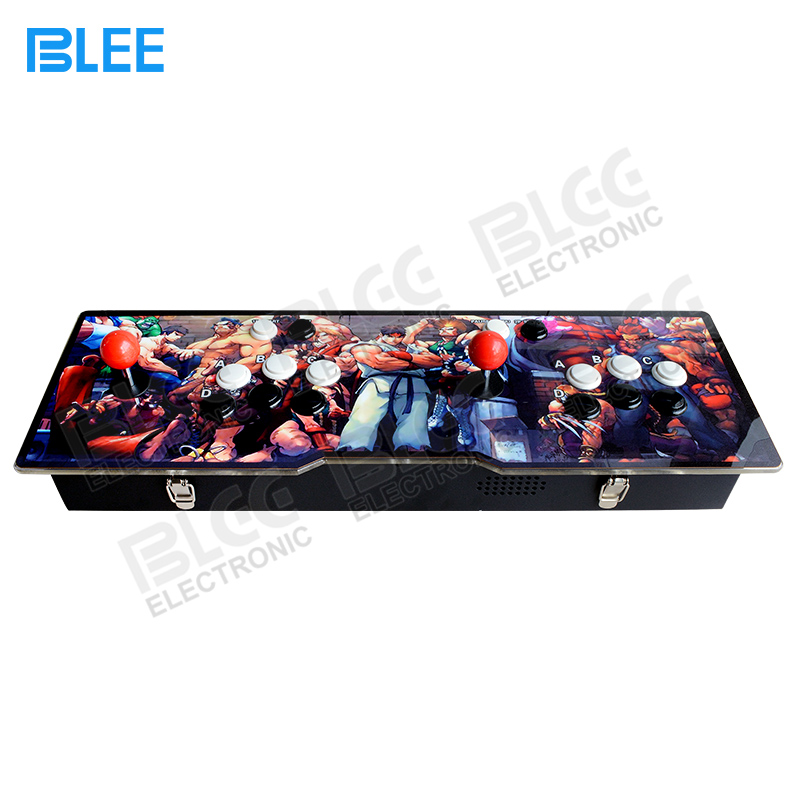 1388 in 1 Retro Video Games
Pandora Box Acrade Feature
It is a game console for home, there are 1388 games inside and it has Classic Boxing KOF Series, Iron Fist Series, Street Fighter Series and so on. With this console,you can play games at home at any time. There is VGA cable to connect to the TV or screent, USB, VGA and HDMI output. Have USB connector, with Pause function. 5kg light weight, easy portable. Many body picture is available, can be customized. Joystick ball color and push button color is available (red, yellow, blue, green, white, black).
BLEE's Pandora Box Acrade Advantage

High Quality Materials
Acrylic Panel: Artistic, wear-resisting & durable
Metal Base: Light & durable
Bottom: Non-slip Suckers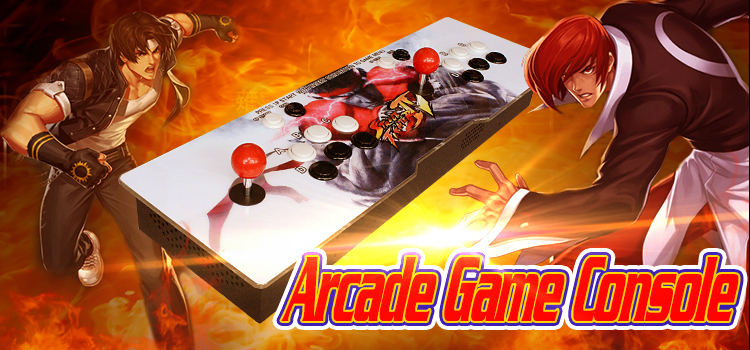 Joysticks, Buttons & Horns
Sanwa joystick: 8 way, flexible operation
Sanwa push button: Zero Delay & durable
Horns: 8ohms 5watts, good sound quality
Smooth game experience and realistic menu
Design Selection. Welcome Your Photo / Pictures LOGO / Letters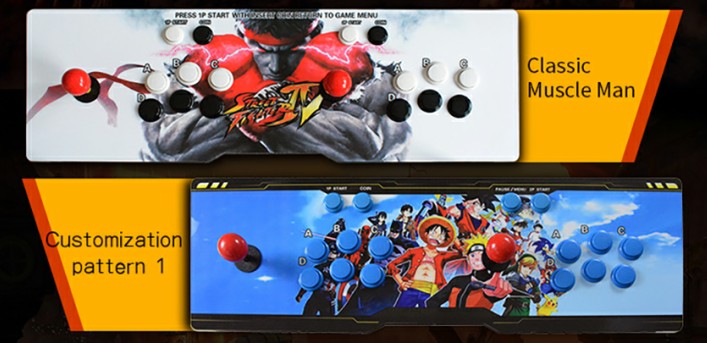 We also can make the design according to your pictures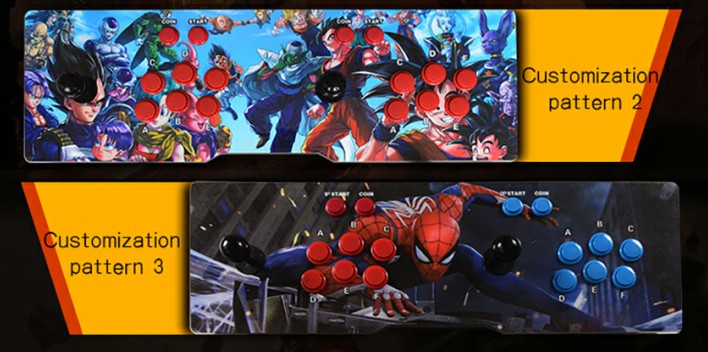 Customization time is within 1 week, please kindly note it.
Pandora Box Acrade Interface

1. Power switch.
2. DC12V power adapter input interface.
3. HDMI video output interface, suitable for HD computer moni tor,TV etc.
4. VGA video output interface, suitable for computer monitor ГV(with VGA connector), projector etc.
5. Audio for earphone and speaker.
6. Audio volume, adjustable left down, right up.
7. Setting button.
8. USB connector, can connect PC and play online.
Accessories Complete, Variety of Power Plug, Professional Packaging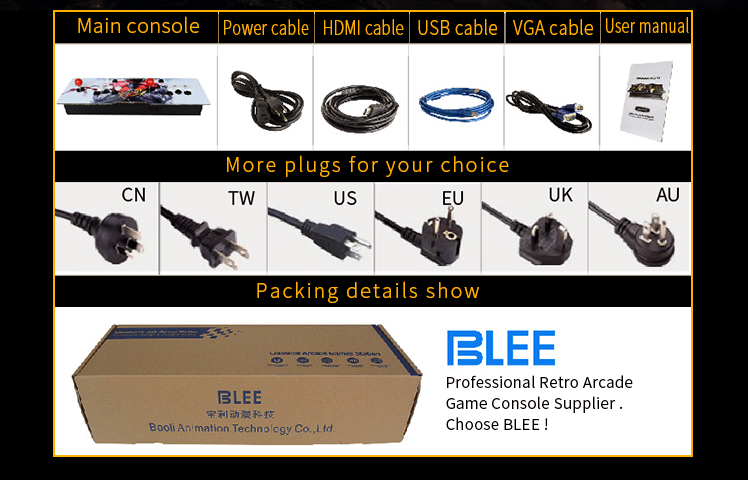 1x Pandora Game Box
1x HDMI Cable
1x VGA Cable
1x USB Cable
1x Power Cable
1x User Manual
Choose Suitable Plug
Product packaging double reinforcement 360 degree protection
If there is any doubt or interested in our product, please be FREE to contact or send your inquiry.
Scroll to Top