| | |
| --- | --- |
| Brand | BLEE or Private Label |
| Product Name | 60 mm ICT / ITL BV20 vending machine bill acceptor |
| Cash Size | 60 mm |
| Artwork Time | Within 1 week |
| Voltage | DC 12V ±10% |
| Price | EX-WORK |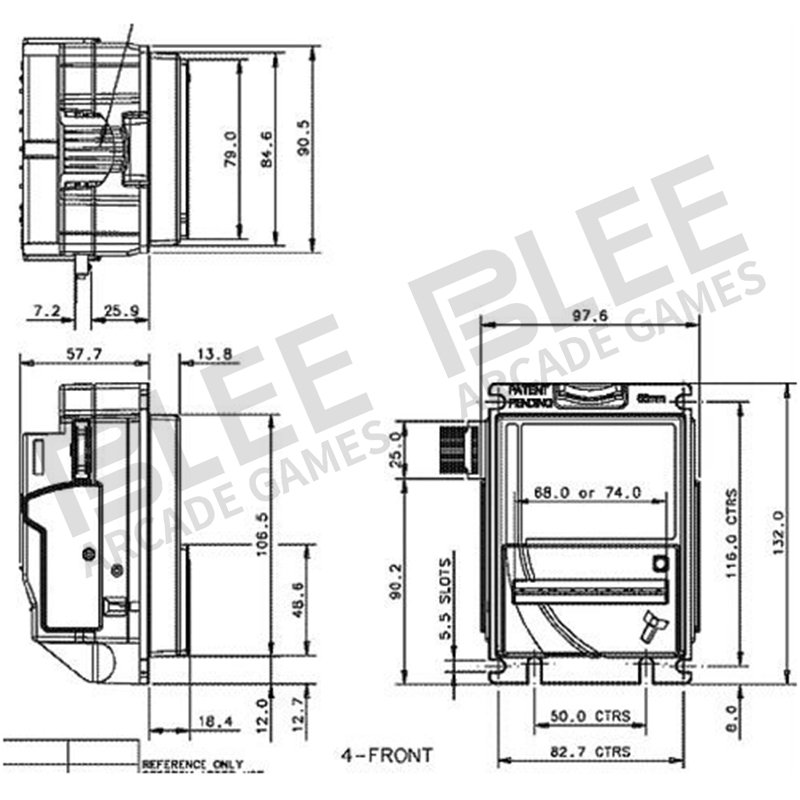 The 60 mm ITL / BV20 vending machine bill acceptor is a compact note-validating machine, suitable for Arcade Game Machines, such as kiddie rides, video games, pool tables or Low Value Vending Machines, such as hot/cold drinks, medical items, newspapers, shoe shining. TheBV20 vending machine bill acceptor leaves the factory preset to at least one currency so that it is ready for immediate installation. If it is required to change the currency data set this can be done using the PC based Validator Management software and connection cable(sold separately). The BV20 Bill Validator / Note Reader is designed for easy installation in most machines. Interfacing the Validator is very simple with the choice of the following protocols: SSP, Pulse, Parallel, Binary, CCTalk, SIO, MDB, NIS, IF30, IF31, IF32.
◆◆
Recommended Applications
● Amusement machines, e.g. kiddie rides, video games, pool tables
● Low value vending machines, e.g. hot/cold drinks, medical items, newspapers, shoe shining
● Free firmware and dataset for new currencies and product improvements
● Exceptional value for the price of a coin Validator
● Simple, reliable, easy to use product
● Quick transactions with high acceptance rate of typically 99.8% using SPf technology
● No jams problem thanks to seamless note path.
● Designed for easy installation and simple maintenance
● Accepts notes in just 2 seconds
● Weight: 0.3kg
● Optical anti-strim beam
● Supporting all standard protocols
● Power Supply: 12VDC +/- 10%
● Compact dimensions: 110x98x58mm
● Standard bezel design
● Simple and advanced programming tools via configuration card, PC or handheld unit
● Exceptional value for the price of a coin Validator
● Simple, reliable, easy to use product
● Quick transactions with high acceptance rate of typically 99.8% using SPf technology
● No jams problem thanks to seamless note path.
● Designed for easy installation and simple maintenance
● Two models: 66mm or 72mm width(depending on currency)
● Dataset available on request
● Low power mode: Standby time = 3 months
● MDB protocol
● 110V