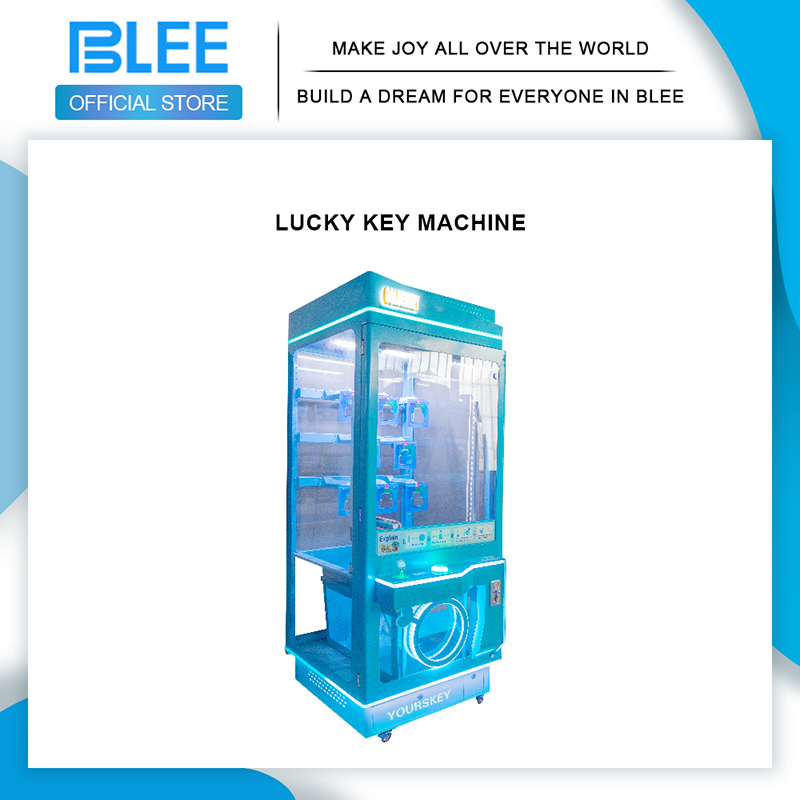 How to play?
1. Insert coin and game start.
2.Move the joystick to shift the crane system to the position aligned vertically to the gift you like.
3.Press and hold "up" button to raise the crane system,
4.Release the button to stop the crane system once it comes to the right spot,
5.The push rod with key will push forward to try to unlock the gift.
6.Get the gift from the prize door.
How to care?
1. Keep the room clean and decrease the duty, clean the surface of game machine with a dry, soft tool.
2. Avoid sun shine the game machine straightly with a long time, keep all the machine drying.
3. Checked machine lines various spare parts and every day, detected the problems in time, prepared to work next day.
4. If you don't need the game machine, to be packaged it well to place. Avoid the machine is damp and aging, please
open the machine to run 30 minutes in every two weeks.